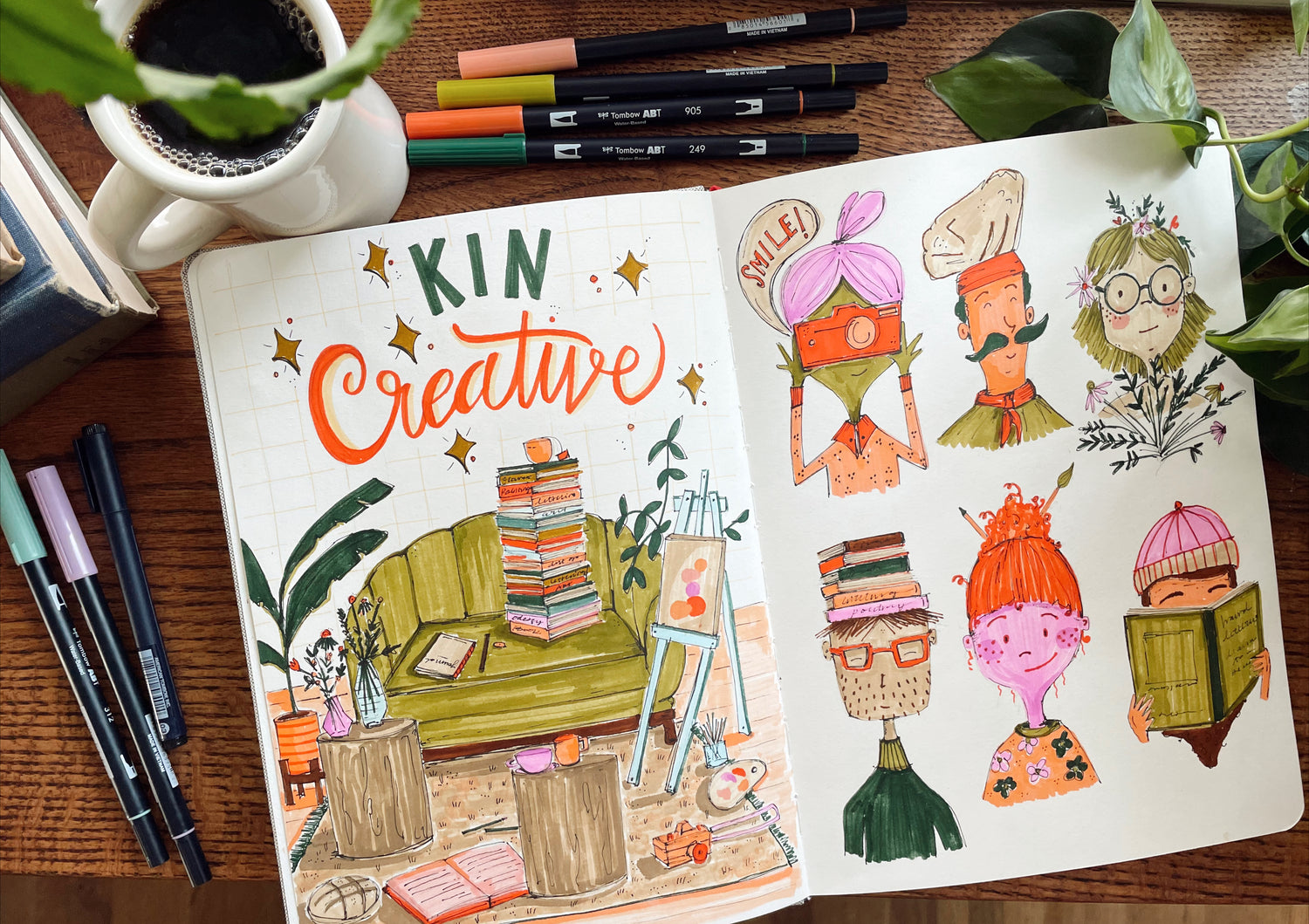 KIN Creative: A dream of ours that has been in the works since starting this journey. We've always wanted to create a space that fosters creativity and encourages people to dedicate time for themselves to create. This will look different for everyone - you might be a painter, a doodler, a poet, a baker, a writer a florist, and the list goes on and on.
And under the KIN Creative umbrella we hope to offer workshops, classes, and pop-ups that fill your creative cup.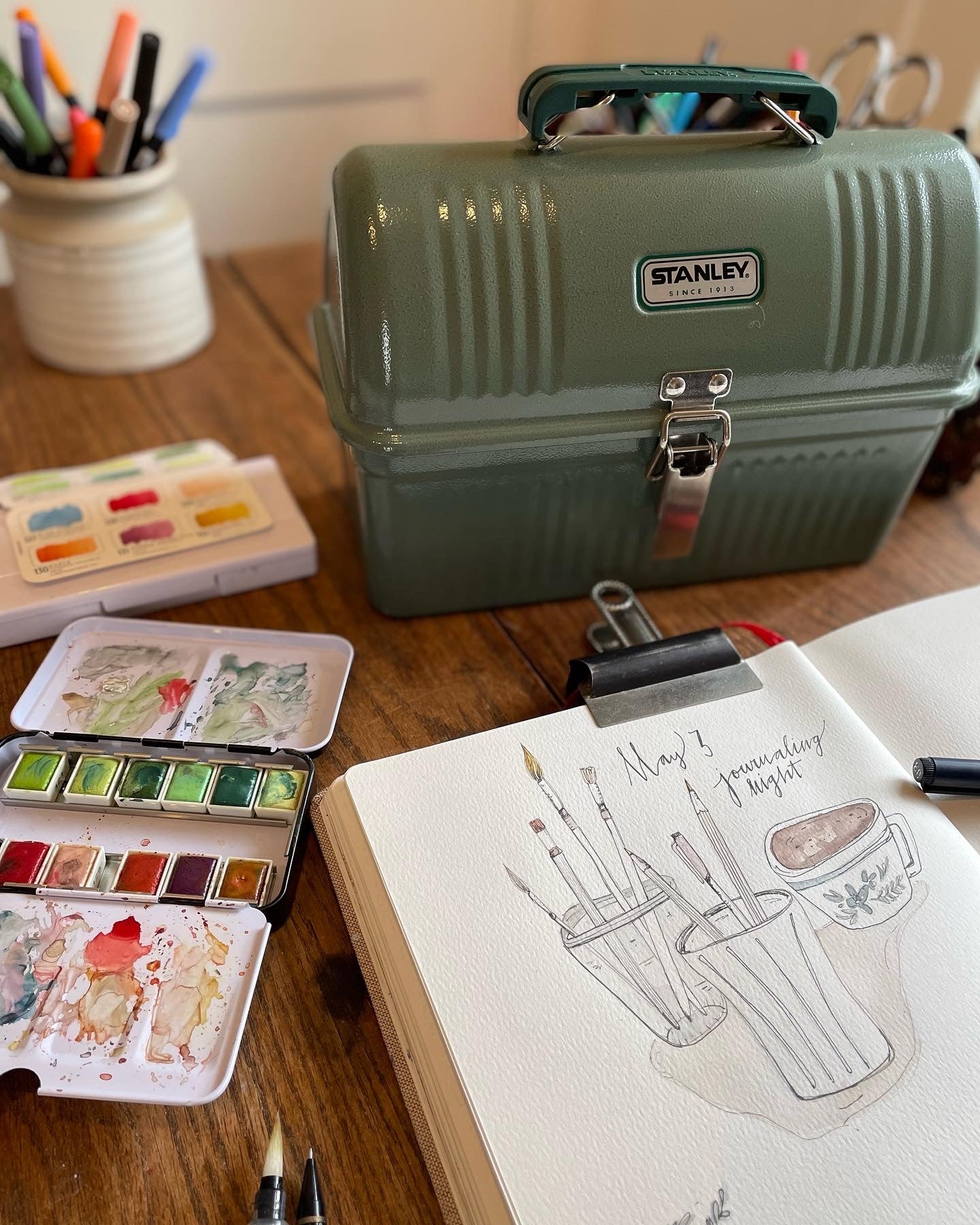 Journaling Night
We will be opening up our space on the first Tuesday of every month for you to take time for yourself to journal. What does that look like? Whether you're working on art journaling with markers, paint, or colored pencil or a classic written journal, it's time to gather with fellow creatives.
Next Journaling Night is June 7, 6:30-8:30PM
Journaling night will now be first come first serve! Subscribe to our email for monthly journal prompts and other KIN news!